Best personal finance apps in Canada
We adhere to strict standards of editorial integrity to help you make decisions with confidence. Please be aware that some (or all) products and services linked in this article are from our sponsors.
We adhere to strict standards of editorial integrity to help you make decisions with confidence. Please be aware this post may contain links to products from our partners. We may receive a commission for products or services you sign up for through partner links.
Whenever I'm asked to name what resource I rely on most to help me with my own personal money management, I have to say financial apps. That's right—not a high-priced or bank-affiliated financial professional, not the business section of the newspaper, and not any bestselling, lengthy tomes on budgeting. I rely on apps because no matter where I am or what I'm doing, I can always turn to one of my trusted mobile money managers to give me insight into the health of my wealth.
Irrespective of your personal financial situation or goal, there's an astonishing variety of smartphone software to match almost every fiscal need. Whether you want help to boost your savings, gentle reminders about budgeting or want a detailed to-the-minute overview of your net worth, there's an app for that. Here are seven of my favourite personal financial apps.
Note: Due to changes in bank feeds in Canada, users have reported that their automatic connections are unreliable and will frequently disconnect. This isn't an issue with any particular app but due to a security measure Canadian banks have put in place over the past few years.
Compare the best personal finance apps in Canada
Finance app
Category
Price
Review
YNAB – Best overall personal finance app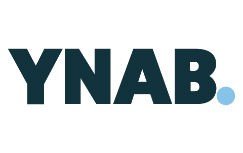 When it comes to seeing the big picture of my financial universe, for me there's no better app than You Need A Budget. It helps you set—and then stick to—a budget and monitors your spending. It does all these things by linking automatically to your financial accounts, so it can provide an accurate, real-world overview of how much money you have (or don't have) at any given moment. If you don't feel comfortable giving the app access to your account information automatically, you also have the option of synching your accounts manually.
YNAB also prides itself on its mission to educate the world about the importance of budgeting. To this end, it offers a wide spectrum of free tutorials on money management and I always find the email customer service responsive and eager to help. You really do get the sense that the people behind the YNAB app are sincere about teaching others the value of smart fiscal planning.
At US$14.99 a month or $99 when paid annually, it's one of the most expensive personal financial apps out there, but I feel it's money well spent. Also, YNAB offers a free 34-day trial period, so you can decide if the app works for you before you invest in it. Available for iOS/Mac and Android/PC.
KOHO – Best app to manage your money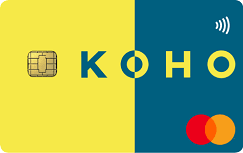 What's that, you say? You want to save, budget, track and earn at the same time? Preposterous. That is unless you have the KOHO app. KOHO is loaded with features geared toward shaping up different aspects of your finances; instead of getting separate apps for budgeting, saving, and earning rewards, KOHO has it all in one place.
My favourite KOHO feature is RoundUp, which allows you to take every purchase you make and round up its cost to the nearest dollar amount of your choice, allocating the difference toward your savings. There's also personal financial coaching, spend tracking & budgeting, and even an embarrassing (in a personal growth kind of way) comparison tool that lets you see how your spending ranks in comparison to other KOHO members. KOHO is unusual in that it doubles as not only a financial app, but also a prepaid card that you can use to make your purchases. The most comparable hybrid available in Canada is called Stack, and those who are drawn to the idea of combining a money management app with a payment card are advised to closely compare KOHO and Stack before signing up for either one.
PocketSmith – Best app for foreign currency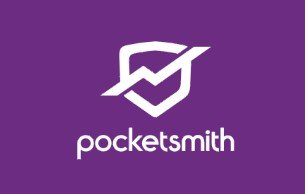 PocketSmith offers powerful features for keeping track of your money, even when it's scattered across multiple accounts, credit cards, and institutions. It unites all of your transactions in a single dashboard so that you always feel in control of your spending. You can set up some alerts to remind you when bills are due, create budgets that notify you when you're close to overspending, and produce attractive reports to help you understand your financial circumstances.
Unlike many personal finance apps, PocketSmith can handle foreign currencies, showing your balance in both your base currency and the original foreign currency. It tracks investments, too, showing you their value even when they are held in silver, gold, or Bitcoin.
Paymi – Best app to boost your purchasing power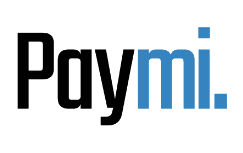 Paymi is a newcomer in the shopper marketing space, but it packs a powerful punch with its rewards scheme. Paymi works behind the scenes to help you earn cashback rewards with participating retailers. There is no card to swipe and no receipts to keep, it all happens automatically, all you need to do is keep spending normally.
Once your balance gets to $2 (although we recommend you wait until the $25 threshold to avoid the fee), you can redeem your rewards. Paymi will send you an Interac e-transfer for the total amount you've earned, and you can use that money however you'd like, no strings attached.
Paymi is also safe and has partnered with CIBC to help customers earn even more rewards when they use their CIBC debit and credit cards.
Google Pay – Best e-wallet app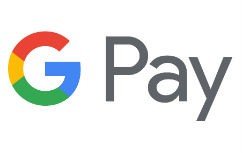 Aside from YNAB, this is the financial app I use most frequently. I don't know why—maybe because tapping a terminal with your smart phone to pay for something is still a novel experience—but I get a rush of joy whenever I use it. Essentially, Google Pay is an electronic wallet (or a 'payment app'). The app eliminates the need to use a traditional wallet and search through dozens of credit cards or loyalty cards to pay for something. It manages the information of all your credit cards, debit cards, loyalty cards and even plane passes or event ticket information. To make a purchase, you simply open the app and then tap it as you would a credit card via tap-enabled payment terminals at merchants throughout Canada. Google Pay can be linked with most Canadian bank cards, credit cards and rewards cards.
While some people may be hesitant to use a cell phone to pay, the app (and other e-wallet apps like Apple Pay) uses a system called tokenization to hide your account and password information. Furthermore, if someone gains access to your phone, any unauthorized use of the app to make fraudulent purchases is covered by your financial provider's zero liability provisions, just as your physical bank or credit cards are.
Google Pay is free. Apple Pay works much the same way for those with Apple phones.
Checkout 51 – Best money-saving app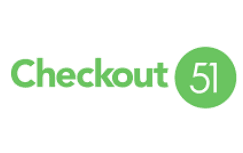 What if when you did your grocery shopping, the stores weren't the only ones to cash in? This clever e-couponing app (developed by a Canadian company) gives you cash back when you buy eligible weekly grocery items. You don't even have to worry about clipping coupons. Once you sign up it will tell you what discount promotions are available in your area. You can then download offers you're interested in to your Checkout 51 shopping list. When you're finished shopping you take a picture of your receipt and send it for confirmation of your eligible purchases. When your savings add up to $20, the company will send you a check.
Offers are available at major stores across the country like Walmart, No Frills, Shoppers Drug Mart, Costco and more. Promotions are updated weekly every Thursday so there's always fresh chances to earn cash back. The app is free and available for both Android and iOS.
Epost – Best app for bill organization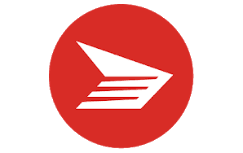 Never pay a late payment fee again. You may be surprised to learn that Canada Post is an app-embracing organization. Though it does represent one of humanity's most antiquated forms of communication (I mean really, when was the last time you sent someone a letter?), it also has one of the most functional and user-friendly bill delivery apps on the market. One of the easiest ways to get caught in the debt trap is for forgotten bill payments to add up and start accumulating interest (not to mention hurt your credit score). The Epost app does away with bill bedlam by organizing all your bills and statements in one place.
It uses a secure encryption system to send you your bills and you can also link the app to your bank to pay invoices via the app. You can also set up reminders to ensure you pay amounts owed on time. The app will even store your statements from all your various mailers for up to seven years. The app is free and available for both Android and iOS.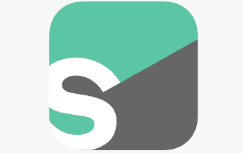 Make sure all your debts—both those you owe and those you are owed—are organized with this debt management app. You can use this user-friendly software to divide household bills with your roommates, divvy up the amounts owed for group gifts or keep track of who owes you money for charging the bill to last night's takeout. It's like having an super-organized IOU assistant in your pocket.
The personal finance app will even let you monitor not just who owes you money but also who owes you things. Use it to ensure you never forget who borrowed your favourite book or who still needs to return those ice skates you lent out last winter! It will also manage any debts you owe and even send out monthly reminders, so you can be sure you (and your friends) always settle their debts. Free for Android and iOS.
Related articles: