What is a mystery shopper? Mystery shoppers, or secret shoppers, are individuals who are paid to shop in stores and collect data for marketing purposes.
All kinds of different businesses hire mystery-shopping companies to visit specific locations and report back on things such as cleanliness, customer service and product quality.
To do the actual investigation, these agencies bring on regular people to go undercover to shop at stores, visit businesses or eat at restaurants.
It may sound very cloak-and-dagger, but it's actually a great way to earn a few extra dollars doing everyday activities.
Reddit user MisanthropeX, a mystery shopper in New York City reported making hundreds of dollars a month.
"When I put my back into it (during my winter break, when I didn't have to make my schedule revolve around my class) I made a net profit of probably around $500, and ate close to $900 worth of free food," they said.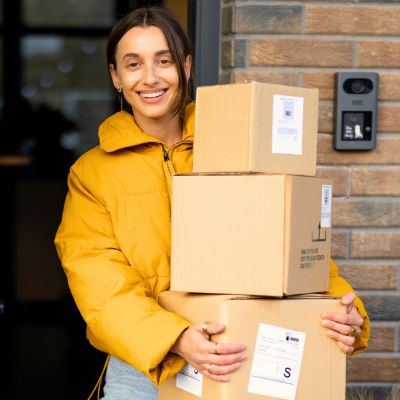 Shopping online? Let Capital One Shopping find and apply the best coupons for you. No hassle, just savings. Install now, save always.
Learn More
Guide: How to become a secret shopper Becoming a secret shopper is surprisingly easy. In fact, the companies that recruit shoppers are always looking for new members.
Knowing that there are plenty of opportunities out there for aspiring mystery shoppers, it's just a matter of finding them.
Step 1: Research
The first thing you may find when you do an online search for "mystery shopper jobs" is a handful of articles about scams.
Unfortunately, there are numerous scams in this field so you'll have to be discerning about which company or companies you register with.
Reputable companies should be members of the International Mystery Shoppers Coalition (IMSC) and/or the Mystery Shopping Professionals Association (MSPA).
Companies should also be members of the Better Business Bureau (BBB) and have a phone number and email address you can use to contact their office.
A legitimate company will never ask you to pay to register with them in order to do an assignment. If you're asked to wire money to anyone, you should see that as a red flag.
How to spot a scam
Mystery shopper scams have been on the rise in the last few years, according to the Canadian Anti-Fraud Centre. The most common scam involves consumers receiving a notice that they've been selected to serve as a mystery shopper or quality control officer.
With the notice, you'll receive a cheque and instructions to deposit the money and then transfer most of it to another bank account.
You may also be asked to make other purchases like gift cards and provide the scammer with their numbers "to confirm that they work."
Scammers use customer-service surveys based on your experiences as a prop to mislead you into believing the job is real. But the initial cheque was fake and you'll soon be out all the funds you sent to the other account and for your small purchases.
Step 2: Apply
Once you've found a legitimate business you'd like to register with, it should be smooth sailing from here.
Most companies will have an online application form. You'll just fill that out, provide your details and answer a few questions. Once submitted, your application will be reviewed and you should hear back shortly.
You may also be required to complete a certification program to ensure you know what is expected of you as a shopper and that you can complete the task.
Step 3: Check for assignments
Once you've been approved, you can start to apply for jobs. The company you work for should either send out emails with current jobs or post them on its website.
You'll be given a set timeline to complete the assignment. And you should also be provided with a detailed outline of what the business would like you to pay special attention to during your visit.
How much are mystery shoppers paid? This varies. Generally, you should expect to be paid somewhere between $15 and $50 for each job. And you'll be reimbursed for products you have to purchase to complete the job (up to to a certain amount).
Other experience-type jobs may only pay through reimbursement.
It's important to ensure you follow the company's instructions within the set timeline, otherwise you risk not getting paid for the job at all.
How do mystery shoppers get paid?
Most companies use PayPal to reimburse their shoppers for their services. You'll just have to provide the company with your email address associated with your PayPal account and it will deposit the funds into your account.
Note: You're not an official employee of the mystery shopping company. Shoppers are classified as independent contractors, which means the company won't tax your earnings. You'll have to keep records of what you've made to submit what you owe to the Canada Revenue Agency come tax time.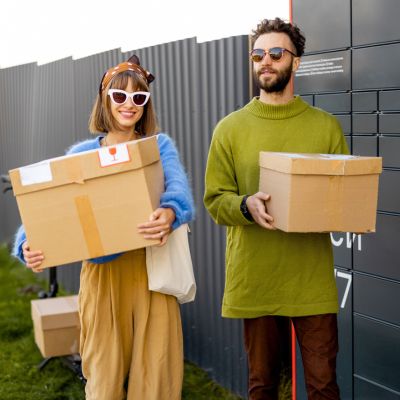 Automatically finds you the best coupons to use
Compares over 1000 merchants to give you the best price
Notifies you when your favorite items go on sale
Learn More
Legitimate mystery shopper companies There are a number of legitimate Canadian mystery shopper companies.
Here are a few listed with the MSPA:
Cintel Business Solutions
Greenhouse Marketing & Communications
Intouch Insight
Ipsos - Mystery Shopping - Canada
Premier Service Inc.
Shoppers Confidential, Inc.
We Check
What kinds of jobs can I do? When most people think of mystery shopping, they assume it just involves retail stores. But there are plenty of other companies that pay for this kind of research.
Restaurants are a common assignment. If you're a bit of a foodie, these jobs are a great way to enjoy a free meal.
You won't have to do every assignment in person either. You can find jobs over the phone, online or through web chats.
And the great thing about this side hustle is you only have to take the shop opportunities that appeal to you or work for your schedule.
Kyla Broughton, who provides client support for Shoppers Confidential, says there are plenty of opportunities out there for eager mystery shoppers. But she recommends you don't bite off more than you can chew right away.
"I would advise that people who are just starting out being a mystery shopper start out small, take a small assignment and go slow while you get the hang of it," Broughton says.
"As you become more experienced and your portfolio with companies grows and improves, more exciting and lucrative opportunities will present themselves to you."
Can I still work amid pandemic restrictions? Broughton says yes, there are still opportunities for secret shoppers during the pandemic. The only thing that has changed is how you'll shop.
More companies are asking for feedback onvirtual experiences instead of in-person shops.
But for in-person jobs, Shopping Confidential recommends their shoppers stay in their local health regions rather than travelling outside of them to work. Shoppers are asked to fill out a self-assessment before they complete an in-person shop to keep everyone healthy and safe.
Other things you can do to earn more If becoming a mystery shopper doesn't appeal to you or you're looking for some more ways to bring in extra cash, there are plenty of other ways to boost your income.
You can even earn free gift cards for watching online videos.
If your goal is to invest your extra money and watch it grow, you could try an automated investing service.
Maybe you're a little more cautious with your hard-earned money? A savings account with a high-interest rate might be the best place to stash your earnings.
Sponsored
Automatically apply coupon codes for free - it's kinda genius
Capital One Shopping's browser add-on automatically applies coupon codes as you shop online. It also alerts you whenever there's a better deal available from another retailer. It's absolutely free – plus it takes only two clicks to install.
Add the Capital One Shopping browser extension today and start earning discounts of up to 50% on the things you already buy. Your bank account will thank you