Group life insurance: A short-term solution While having life insurance through work, also known as group life insurance, is an undeniable perk, the benefits associated with such plans can be extremely limited compared to what you would typically receive with an individual life insurance policy.
In the event of your death, group life insurance policies will pay out one to two times your annual salary. It sounds like a lot to receive all at once but, the benefits get less impressive the closer you look at them.
In 2020, the average salary in Canada was $54,630 per year, according to job finding site Jobillico. That means the average payout from group insurance plans would range between $54,630 and $109,260.
That's not a lot. The average funeral in Canada costs $9,150, according to funeral home operator Dignity Memorial. If you were to receive less than average coverage, say $45,000, a funeral could easily eat up a full 20% of the money left for your family.
Even if you're a high earner expecting group benefits in the $200,000 to $300,000 range, you need to be mindful of providing long-term protection for your family.
The amount left behind may be enough to cover their housing, food, transportation and education expenses for three to five years, but what then?
"Group life insurance is not a permanent or whole life solution. It's a term solution to cover off a temporary need," says Betty-Anne Howard, certified financial planner at Assante Wealth Management.
"In many ways, group life insurance lulls the employees into a feeling that they are covered when in fact they have needs they aren't even aware of. They certainly don't realize that their group plan is not going to take care of them."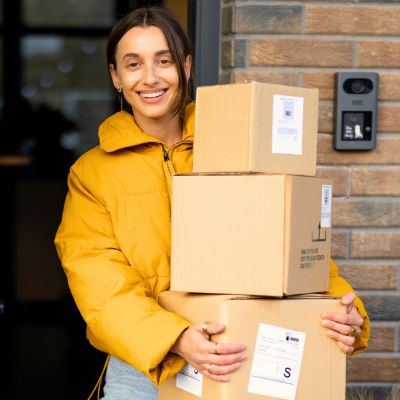 Shopping online? Let Capital One Shopping find and apply the best coupons for you. No hassle, just savings. Install now, save always.
Learn More
Group insurance vs debt: A losing battle One piece of data PolicyMe identified as being "of particular concern" is the high number of younger Canadians relying on their employers for life insurance. The study found 53% of those without additional coverage are between the ages of 30 and 50.
It may seem somewhat ironic that younger, healthier Canadians should be encouraged to acquire more coverage, but this age category, PolicyMe states, is the group most likely to have younger dependents and carry large financial liabilities — like mortgages or business loans.
Those debts will need to be paid, either with lump-sum payments or spread out over years. Either way, the money dedicated to those debts could eat up a significant portion of your group benefits.
"It's important to take note of anything with two names on it," Tuff says. "Any asset you're currently using, that you're in debt for, you'd ideally want to have that paid off by the coverage you have — unless you're okay with losing it."
Job disruption could mean the end of your group benefits The COVID-19 pandemic taught many of us just how fragile our work situations can be, and how little control we sometimes have over our ability to earn income.
When you lose your job, you also generally lose the coverage offered by your previous employer. If you work in an industry that took it on the chin because of the pandemic — hospitality, travel, retail — that could be rocked again if another global catastrophe materializes.
The coverage you have through work could disappear overnight.
But it's not only pandemics that pose a threat to your group benefits. Simply changing jobs, something Canadians are doing more frequently, could result in a reduction or complete loss of group coverage, as can starting a new business. Employers also have the right to reduce your benefits at any time, according to PolicyMe.
That lack of predictability and control is rarely an issue for people with individual life insurance.
"Getting your own life insurance coverage outside of your group plan gives you way more flexibility than you'll ever have through a group plan," Howard says.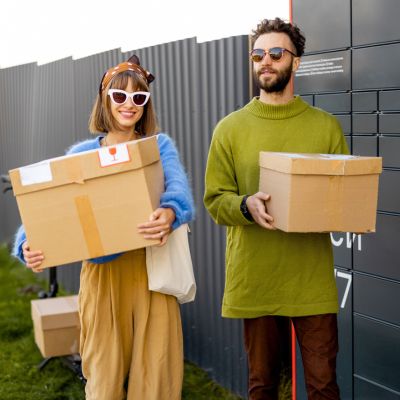 Automatically finds you the best coupons to use
Compares over 1000 merchants to give you the best price
Notifies you when your favorite items go on sale
Learn More
Individual life insurance: A more affordable way to provide for your family One benefit of group coverage people will point to is that it doesn't cost them anything. While that's true, individual coverage can be quite affordable.
Take a look at the average monthly rates for healthy individuals looking to get $500,000 in coverage from PolicyMe:
Average monthly rates with PolicyMe

| Age | Male (average) | Female (average) |
| --- | --- | --- |
| 30 | $25.65 | $18.45 |
| 40 | $36.45 | $25.56 |
| 50 | $94.95 | $67.68 |
Note that the rates for younger people — the ones more likely to leave debt behind for young dependents — are especially affordable. For the cost of a single restaurant lunch each month, you can provide a life-changing amount of money for your family in the event that you're no longer around.
Your group insurance policy is better than nothing; maybe even much better. But is 'better than nothing' really good enough for your family?
If you want to protect them for the long haul, enrolling in an individual life insurance plan could be an affordable, efficient way to do it.
"I would recommend everyone to consider this: Who would have a need for your income if you weren't there?" Tuff says. "If there is someone — anyone — it's best to get started sooner than later. If you do, you won't have to worry about your dependents being taken care of if something were to ever happen to you."
To find out more about the benefits of individual life insurance, visit PolicyMe's life insurance resource hub today.
Sponsored
Automatically apply coupon codes for free - it's kinda genius
Capital One Shopping's browser add-on automatically applies coupon codes as you shop online. It also alerts you whenever there's a better deal available from another retailer. It's absolutely free – plus it takes only two clicks to install.
Add the Capital One Shopping browser extension today and start earning discounts of up to 50% on the things you already buy. Your bank account will thank you